Release Date:  2019
Director: Edward Norton
Writers:
Jonathan Lethem (based on his novel)
Edward Norton (screenplay)
Stars: 
Edward Norton
Bruce Willis
Willem Defoe
Alec Baldwin
Click HERE for Full Cast and Crew
Locations of L.I. Shoots:
Expected to shoot at:
Jones Beach 3-20-18
Point Lookout, Lido beach 3-19-18
Wantagh State Parkway near Jones Beach 3-19 & 20, 2018 by Newsday
Gold Coast Studio 2-16-18
Of Interest:
https://www.motionpictures.org/2019/11/motherless-brooklyn-costume-designer-amy-roths-period-perfect-detail/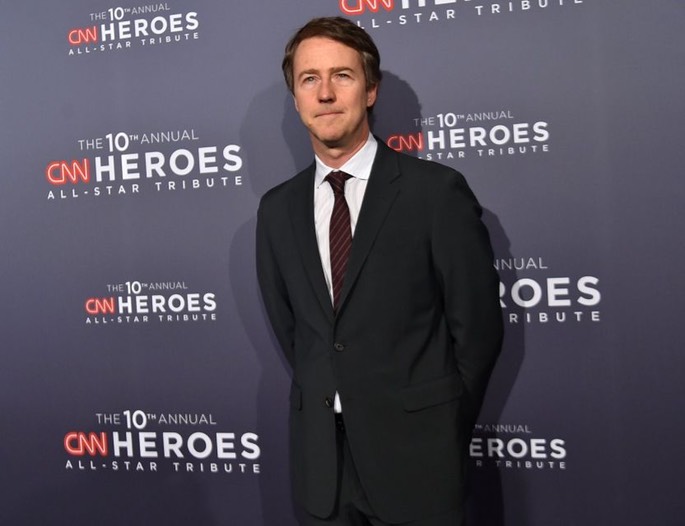 Photo Credit: Getty Images for Turner / Mike Coppola
Period crime drama "Motherless Brooklyn," directed, written by and starring Edward Norton, did location filming March 19 and 20 on the Wantagh State Parkway near Jones Beach. An adaptation of Jonathan Lethem's novel about a 1950s New York private detective with Tourette syndrome, the movie also is shooting interiors at Gold Coast Studios in Bethpage. The production, by Norton's company, Class 5, along with MWM Studios, is set for release by Warner Bros. in 2019. Also starring are Massapequa's Alec Baldwin along with Bruce Willis, Willem Dafoe, Bobby Cannavale, Cherry Jones, Fisher Stevens, Ethan Suplee and Leslie Mann.