Photos
Photos 1-3, 6-12 from Frank Burmaster and Douglas Bennett's Facebook pages with their permission.
Photos 4, 5, 11 & 12 – 19 other sources.
Click Images to Enlarge
Francis Ford Coppola directing this masterful scene in Godfather.
Locations of L.I. Shoots:
An abandoned runway in Mitchell Field, Garden City. This location is now part of Nassau Community College. (Scene depicts Sonny Corleone being gunned down at toll booth)
Long Beach and Mill Neck
Filming included Falaise, part of the Guggenheim Estate, located at the Sands Point Preserve    ~ Scene depicts the horse's head being found in Jack Woltz's bed.
The 216-acre Sands Point Preserve, a Nassau County Park which is managed by the Friends of Sands Point Preserve, is located on the Long Island Sound.  It is dominated by the massive Hempstead House, the nearby Castle Gould stable, and also includes a second mansion, "Falaise," that was built by Capt. Harry Guggenheim around 1923.  (aerial view)
Of Interest: 
'The Godfather' and its LI connections 3-22-18
The article "Post Focus: Paramount Restores The Godfather" is from the May 2008 Issue of American Cinematographer.  "This article is republished courtesy of American Cinematographer magazine and will appear in Stephen Pizzello's forthcoming book GORDON WILLIS ON CINEMATOGRAPHY, which will be published by the American Society of Cinematographers."
This article and any other articles and images from this magazine are not to be copied or downloaded without permission from American Cinematographer magazine.
Staten Island house featured in 'The Godfather' up for sale 11-13-14
The Anniversary You Can't Refuse: 40 Things You Didn't Know About The Godfather – 2012
Watch: Feature-Length Documentary Takes a Look Inside 'The Godfather' Trilogy
Click HERE for Nominations and Awards
For Coppola, working on the film was very much a family affair. Cast included his sister Talia Shire (Connie Corleone), and mother Italia Coppola as well as his children Gian-Carlo, Roman and Sofia Coppola, all of whom appeared as extras. The ever familiar soundtrack was composed and performed by a partnership between Nino Rota, and the director's father Carmine Coppola, a well respected songwriter, musician and musical director. ~ Ramon Youseph / Classic Films
An offer they had to refuse… See Robert De Niro's FAILED audition as Sonny Corleone for The Godfather (but he did win an Oscar for his role in Part II)
Click HERE to view Channel 12 News coverage on the death of Mario Puzo
Click HERE to listen to Acting Legend James Caan Talks 'The Godfather' 50th Anniversary with Rich Eisen | Full Interview – May 24, 2022
 Click HERE for more info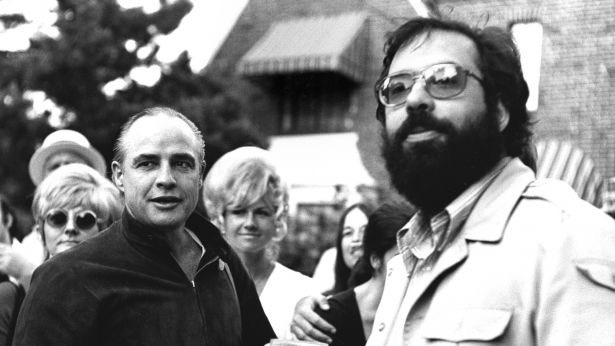 AUGUST 15, 2012 – GODFATHER ON LONG ISLAND
Godfather movie star actor and Legend Gianni Russo (played Carlo, Connie's husband) received a plaque commending him on the 40th anniversary of the famous movie. The event was hosted by the Long Island Television and Film Foundation. The movie has many scenes that were filmed on Long Island. The movie is regarded as one of the most popular movies of all time.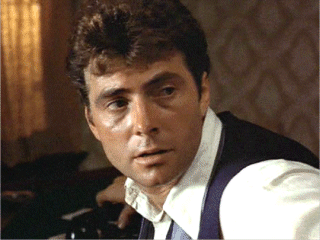 THE GODFATHER PREMIERE
Gianni Russo, Jill Clayburgh, and Al Pacino attend the premiere in 1972 – added July 2016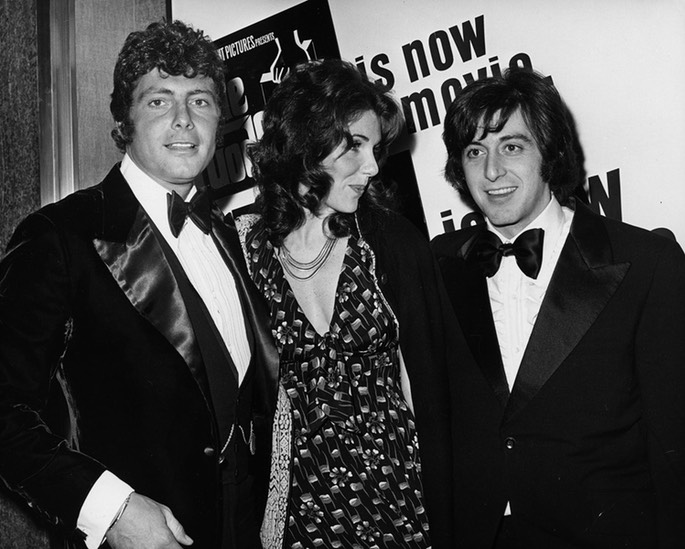 Godfather Movie Scene:
Sonny gets a call from his sister Connie after she has been beaten up by her husband Carlo. Sonny decides to head straight over there. Sonny gets trapped at a tollbooth and is brutally shot multiple times by multiple people using the Tommy Machine Guns….
Godfather Movie Scene:
The day Don Michael Corleone settles all family business. After having put a hit out on the whole commission wiping out all the heads of all the New York families, Michael has one more score to settle with Carlo. Carlo has to answer for the death of Michael's brother, Sonny