Smelling Like a Rose – Documentary short
Release Date:  2006
Director:  John Carpenter
Writer:  John Carpenter
Producer: John Carpenter
Stars: Joe Franklin
Locations of L.I. Shoots:
Inside and in front of the Malverne Cinema Four Theater
Of Interest:
SMELLING LIKE A ROSE – 
13 Minutes Mini DV Wednesday, July 12, 2006 7:00 pm at the Long Island International Film Expo. 
Long Island singer/dancer/actor John Carpenter has a major car accident, which leaves him unable to walk. This is the story of his comeback. 
Director, Producer, Writer: John Carpenter 
   Stars: Joe Franklin
Well, folks now that you saw what happened to this wonderful man with so much talent get struck down in his prime of his career, let's see what he is up to these days!!
John Carpenter is an inspiration to all of us. NEVER GIVE UP!!!
This is Your Life Mr. John Carpenter!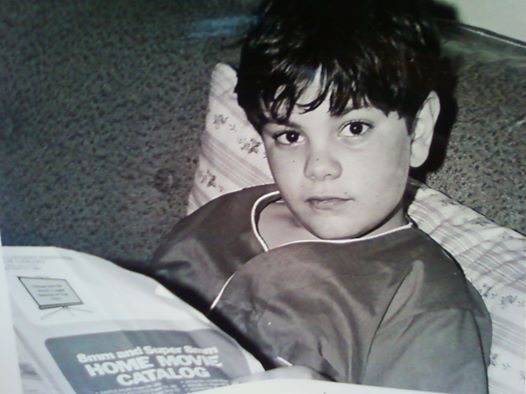 My ACTUAL name Truly is John K. Carpenter (you now realize why the K. was imperative to include!) I am a Indie film maker in New York having two films that I have already produced, directed, written & starred in theatrically shown (youtube.com/smellinglikearose) will show all of you a sample of my out put thus far! I am also a much known film historian muchly due to MY TREMENDOUS LOVE OF THE FILMS OF THE 20s & 30s. Since 2004 I have hosted a Classic Film Program and Lecture series featuring 16mm film prints (presently totaling over 3,000) that I have collected, preserved & restored. The 20s & 30s Comedian CHARLEY CHASE has been my childhood inspiration to go into film production and in a few months LATE TO LUNCH my 2002 Indie theatrical film will be marketed on DVD by Alpha Home Entertainment for worldwide distribution! It is a totally authentic and accurate recreation of a typical silent comedy of the late 20s as if it was actually shot at that time; My Art is that I recall to my productions the feel of that sophisticated era even screwball comedy in style, character, dialogue, premise and sensibilities. I feel no matter the genre there should always be intelligence and class!. I have won one award & am known as the Massapequa Park Movie Man John Carpenter. And That's All Folks!