First Time on TV: 2009
Creators:  Andrew Lenchewski, John P. Rogers
Stars:
Mark Feuerstein

Paulo Costanzo

Jill Flint
Photo Gallery
The following pictures are from Michael Rauch's Twitter page – The Executive Producer
Please click on any photo to start the slide show
Locations of L.I. Shoots:
Expected to be shooting in:
Royal Pains is filming a park scene in Roslyn 5-21-14
Bayville – 4-10-14
In Nassau County – Atlantic Beach, Bayville, Chelsea Mansion in East Norwich, Locust Valley,  Long Beach and Oyster Bay.
Long Island University Post College Campus
Sands Point Preserve – 4-18-13, 5-13-13, 7-17-13, 4-28-14
Port Washington – 5-6-13
Atlantic Beach – 5-7-13
Oyster Bay – 5-10 & 30 & 31-2013
Glen Cove – 5-16-13
In Suffolk County –
Westhampton 8-7-14
West Neck Beach in Lloyd Harbor 7-28-10
Bellport, Oheka Castle (Boris's Mansion) in Cold Spring Harbor, Mattituck, Westhampton and Montauk.
Southampton – 4-23-13
Oheka Castle (Boris's Mansion) in Cold Spring Harbor – 5-15-13, 6-3 to 5 & 17-2013, 7-15-13
Huntington – 6-20-13
Hampton Bays
Bayshore
Of Interest:
'Royal Pains' Renewed for Seasons 7 and 8 by USA 11-5-14
'Royal Pains' house in Sands Point for sale – 2-27-14
In the News:
Click HERE for coverage of Royal Pains Filming on North Fork – 6-10-2010
No Pain No Gain As 'Royal Pains' Films A Summer Scene In Mattituck Despite Chilly Temps
By Nicole B. Brewer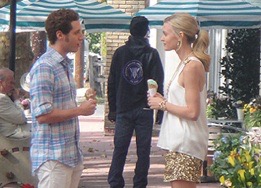 Love Lane, known all over as a delightfully picturesque shopping spot on the North Fork was decked out with spring flowers in the middle of October as USA Network's smash hit "Royal Pains" took over for a day of filming with actors Mark Feuerstein, Paolo Costanzo, and Reshma Shetty.
~ Rec. 10-16-10 from Michelle Starks post
Bellport shoot of August 20, 2012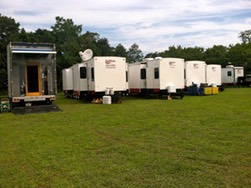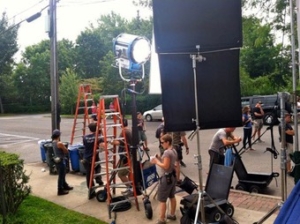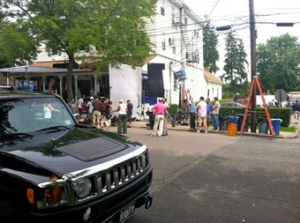 The above four pictures were supplied by Jim Vigmato
"Manimal"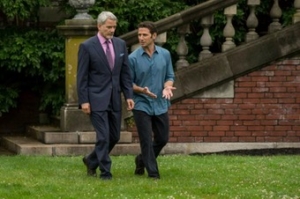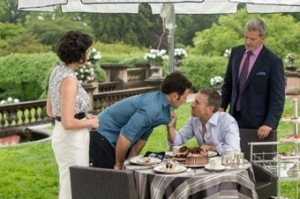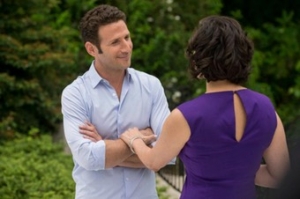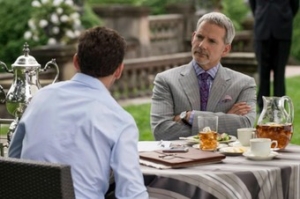 "Manimal" Photos by: David Giesbrecht/USA Network) © USA Network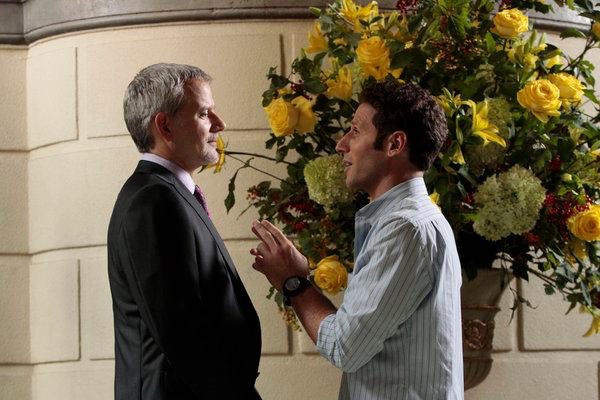 Photo from Joyce E. Philbin – an actress in some shows with Ray Gobes, Jr.
at Long Island University Campus in Old Brookville,
beginning of August 2013