Robert De Niro in a clip from the Bio cable channel
Locations of L.I. Shoots:
Lido Beach – The Lido Beach Hotel was used for scenes in the movie.  Times change and what was once a 300-room hotel was converted to a luxury condominium in 1981. (aerial view)
An interesting bit of Lido Beach Hotel history – Right Place at the Right Time
Of Interest:
Click HERE for Nominations and Awards
Although the film eventually garnered many nominations and awards, the brew of violence and anger, combined with the lack of a proper advertising campaign, led to the film having a modest box office intake of $23 million. Scorsese became concerned for his future career and worried that producers and studios might refuse to finance his films. However, by the end of the 1980s the film had cemented its reputation as a modern classic. It was voted the best film of the 1980s in numerous critics' polls and is regularly pointed to as both Scorsese's best film and one of the finest American movies ever made. Several prominent critics, among them Roger Ebert, declared the film to be an instant classic and the consummation of Scorsese's earlier promise. Ebert proclaimed it the best film of the 1980s, and one of the ten greatest films of all time. The film has been deemed "culturally, historically, and aesthetically significant" by the Library of Congress and was selected for preservation in the National Film Registry in 1990. ~ Wikipedia
Joe Pesci was a little-known actor prior to being cast in the role of Joey, the brother of Jake LaMotta.  Interestingly enough, it was Pesci who suggested Cathy Moriarty for the role of Vickie, Jake LaMotta's second-wife, in the film.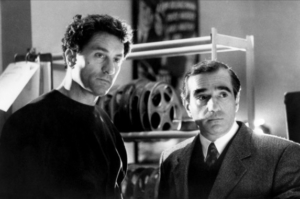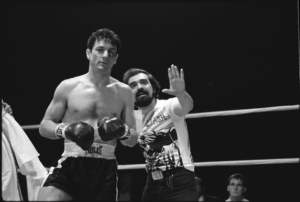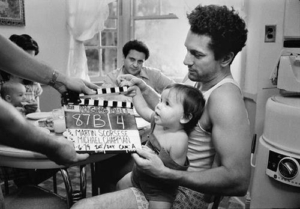 De Niro as Jake Lamotta