Release Date:  1974
Directors:  
Stephen Verona
Martin Davidson
Writers: 
Stephen Verona     …      (screenplay)
Gayle Gleckler        …      (screenplay
Martin Davidson     …      (screenplay)
Sylvester Stallone   …      (additional dialogue)
Click HERE for Full Cast and Crew
Locations of L.I. Shoots:
School room interior was filmed at Old Westbury High School (This location was received at the time this page went up. Many years ago)
We received information from a visitor to this page 4-27-19 that the above location was wrong. They wrote that the school interior was the Westbury Junior High School because they were going to school there while they were filming. Our thanks to this person who sent us this new information.
Sunrise Drive-In in Valley Stream
Of Interest:
These three photos below were sent to me by Stephen Verona
Sly before Rocky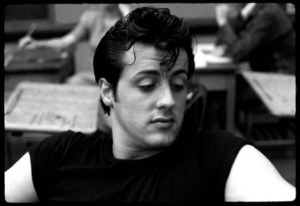 Photo by Stephen VERONA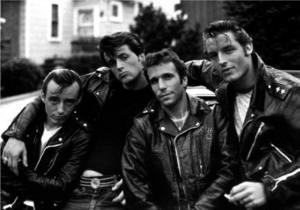 BROOKLYN, NY – NOVEMBER 15: Actors Paul Mace, Sylvester Stallone, Henry Winkler, Perry King in motorcycle jacket wardobe on their first feature film set "The Lords of Flatbush" on November 15, 1972 in Brooklyn, New York. Photo by Stephen Verona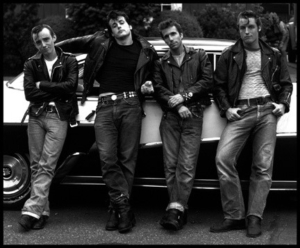 BROOKLYN, NY – NOVEMBER 15: Actors Paul Mace, Sylvester Stallone, Henry Winkler and Perry King lean on an old Packard car in Motorcycle jackets and jean wardrobe on the set of their first feature film "The Lords of Flatbush" on November 15, 1972 in Brooklyn, New York. (Photo by Stephen Verona/Getty Images)