Release Date: 1941
Director: Orson Welles
Writers:
Herman J. Mankiewicz (original screenplay)
Orson Welles (original screenplay)
Stars: 
Orson Welles
Joseph Cotten
Dorothy Comingore
Click HERE for Full Cast and Crew
Locations of L.I. Shoots:
Oheka Castle (aerial view) in Huntington was used in some shots to depict the fictional Xanadu
Of Interest:
Citizen Kane to screen at Hearst Castle, just like William Randolph Hearst wanted 1-16-15
Click HERE for Nominations and Awards
Nominations for the 14th Academy Awards included Best Picture, Best Director, Best Actor in a Leading Role, Best Writing (Original Screenplay), Best Art Direction, Best Film Editing, Best Cinematography, Best Music (Score for a Dramatic Picture) and Best Sound Recording.  Of the nine nominations, the film only won an Oscar for Best Writing (Original Screenplay).
In addition to the Academy Award, The National Board of Review presented "Citizen Kane" with the Best Film award. The same year, the New York Times named it one of the Ten Best Films of 1941, and the New York Film Critics Circle award for Best Picture was presented to the film.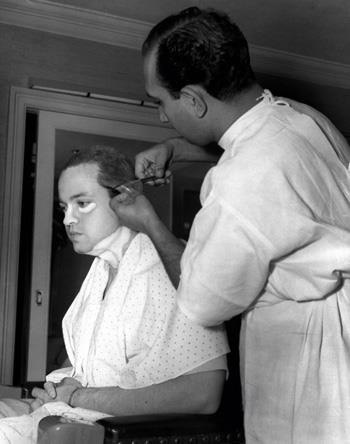 From Stan Winston's School of Character Arts-Maurice Seiderman aged
Orson Welles from a young man to an old man in CITIZEN KANE.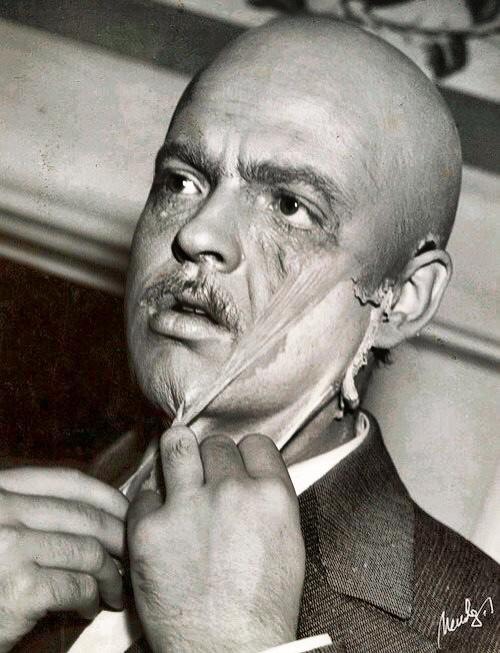 Orson Welles removing his old age makeup by Maurice Seiderman , "Citizen Kane", 1941
3 minutes into this video we hear from Citizen Kane make-up artist Maurice Seiderman